Notice posted 07/21/2021
We will be away from the shop from
July 28th, 2021 until August 20th, 2021.
In Stock items ordered during this time will be processed once we return.

Effective Today - Pre-orders or Custom orders will be processed once we return.
We apologize for any inconvenience.
Shrapnel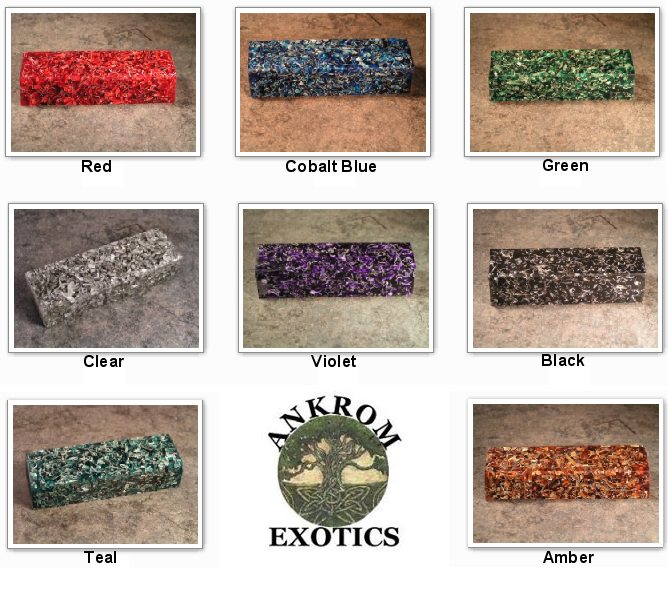 Small, thin pieces of Aluminum millings cast in semi-transparent, dyed Alumilite resin for a unique knife handle material.
Great for:

Knife Handles

Pens

Pistol Grips

Game Calls

Reel Seats

Vape Mods

Jewelry

and MORE!!
​All of our resin products are cast under a pressure/vacuum process while curing to ensure a professional, quality product.
​
---
Refine Search