Honeycomb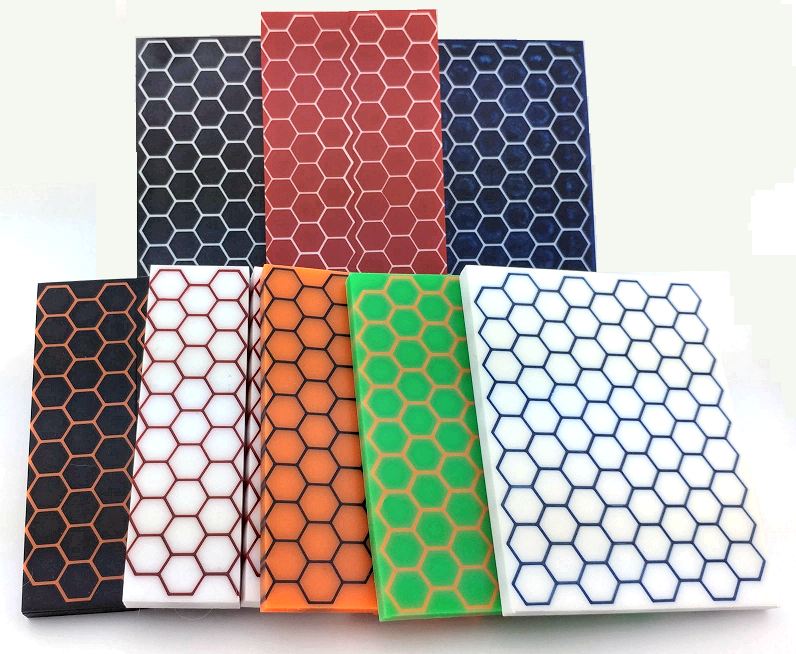 100% Alumilite Honeycomb
First, we pour the honeycomb cells using a special mold that we created.
We took care in creating this mold; making sure that it would allow the cells to really grab & bond with the fill resin. Doing this reduces or eliminates chip-out & separation that you risk when working with some of the aluminum honeycomb products out there.
Next, we fill the Honeycomb "frame" with resin that will compliment. As always, we use a pressure/vacuum process to ensure a professional, quality product for you.
Using this process allows us to customize the Frame & the Fill in MANY color options! If you don't see a color combination that you'd like, feel free to give us a call.
---
Showing 1 to 7 of 7 (1 Pages)